Our Firm
RATTIKIN. The name is synonymous with commercial and residential real estate law in the State of Texas.
Jack Rattikin, Jr., and Jeffrey A. Rattikin—the partners comprising Rattikin & Rattikin, LLP—have a combined 85-plus years of experience in all aspects of commercial and residential real estate law across the State of Texas. The firm continues a tradition of providing the most professional, ethical and up-to-date legal services available in the industry. In response to the growing needs of its clients, the firm has expanded its areas of practice to include a broad range of real estate and transactional services.
We would welcome the opportunity to assist you with your legal needs, and appreciate your interest in the Firm.
Our Philosophy
The firm of Rattikin & Rattikin, LLP prides itself in providing our clients with comprehensive, ethical and accurate representation in their real estate transactional needs. We listen to our client, analyze the issues at hand and the proper steps necessary to ensure an effective solution, and ultimately deliver a professional and complete set of legal documents to our clients that will serve and protect them for years to come. The firm is different from traditional law firms in that we strive to deliver top quality legal services to the end-consumer, rather than large corporate entities. Our focus is on the everyday citizen who needs accurate and enforceable legal documents to help their families grow, succeed and enjoy life. We do not get trapped in the world of endless legal minutia, disputes and games associated with litigation and/or large corporate representation. Most exciting is our willingness to break through the traditional barriers of legal representation and offer our services online, utilizing the latest in technology and social networking platforms.
Our Staff
Jeffrey A. Rattikin

Tom Turet

Jack Rattikin, Jr.

Robert L. Loudermilk
Cathey Kluge

Cathy Keetch

Erin Dent

Shari Ellison
Sarah Simmons

Bonnie Cochran

Jessica Fernandez

Jennifer Gardner
Our History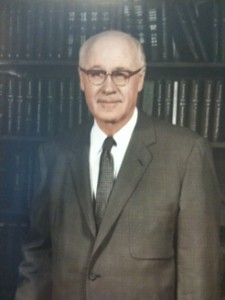 Jack Rattikin Sr.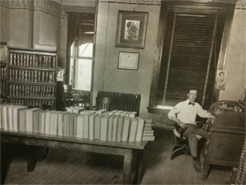 Jack Rattikin, Sr. began practicing law in the 1916, and quickly took a special interest in land records and real estate. By the 1920's, Jack Sr.'s interest in real estate law led him to join Maco Stewart in leading the charge for the establishment of the title insurance industry in the State of Texas. Jack Sr. established and opened the title offices across the state, introducing Texans to the new concept of title insurance. By the time the Great Depression gripped the country, Jack Sr. had established his own law office and title company, which would eventually grow into one of the largest independent title agencies in the nation. But such a powerful company had a rather inauspicious start. In 1934, Jack Sr. was given the opportunity to own one of only two complete copies of the Tarrant County real property records, as long as he could get them out of the building in which they were housed within an afternoon. Realizing the importance of this opportunity, he backed up a pickup below a second floor window, and dumped all the records through the window and into the bed of the pickup. Several years later, the Tarrant County Courthouse copied his records, since they lost their own records in the turn of the century courthouse fires. Ironically, Jack Sr.'s frantic record dump out of a second floor window played a huge role in saving the historic record of Tarrant County.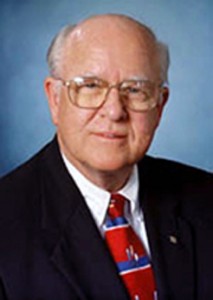 Jack Rattikin, Jr.
In 1968, Jack Rattikin, Jr. assumed control over the law firm and title company. While continuing the Rattikin legacy of serving in leadership capacities, Jack, Jr. has been honored with numerous professional and lifetime achievement awards for his unequaled contributions to the growth and integrity of real estate law and the title insurance industry both within Texas and across the nation.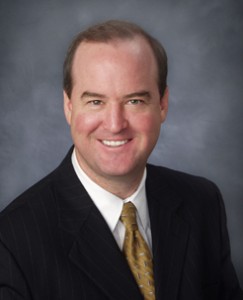 Jeffrey A. Rattikin
In early 1993, Jeffrey A. Rattikin joined the Rattikin law firm. And quickly saw an opportunity to expand its services and client base beyond the family title insurance operations. Under Jeff's leadership, the firm quickly took advantage of niche opportunities to practice commercial and residential real estate law in ways distinct from the age-old practices of traditional large law firms. First, the firm established a boutique title closing operation, catering to a select residential and commercial market segment. Second, the firm created an unequaled expertise in Sec. 1031 Tax –Deferred exchanges, now owning and operating three distinct exchange companies. Under the banner of such companies, Jeff quickly established himself as the market leader in the industry, and currently handles exchanges across the nation. Most recently, the firm has taken the initiative to form a one-of-a kind online legal services company known as TexasLegalDocs.com, which provides internet-based secure real estate transactional law services for clients across the State of Texas. This newest initiative utilizes state of the art technology to deliver accurate and secure documents to our clients, facilitated through the use of the latest social networking and internet platforms.
Our Historic Location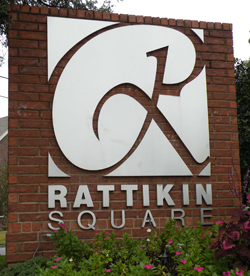 Rattikin & Rattikin, LLP is proud to be located in an extremely historic location. The building in which we call home, now known as Rattikin Square, was originally constructed in the year 1914. Initially, the building served as an off-campus Officer's Club for military officers stationed at the Camp Bowie Army Base during World War I. Here an officer could enjoy a brief respite from a rigorous training regimen occurring on the base right outside the gates. Numerous artifacts from the Army Base days, including old bills detailing the officers' choice of libations, have been found in the building's basement over the years.
Subsequent to the closing of the Camp Bowie Army Base, the building underwent a series of renovations and additions as the Camp Bowie corridor began to take shape. The street car line constructed along Camp Bowie to whisk citizens to this rapidly developing side of town ended right outside the gates, where it turned south to ferry passengers to the new recreational areas around Lake Como. For a few decades, this building served as a boarding house with one notable tenant, Lee Harvey Oswald. As detailed in the Warren Commission Report, Oswald lived in this building while in high school, where he first began communicating with various socialist and Marxist organizations.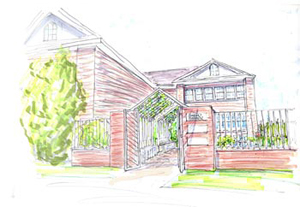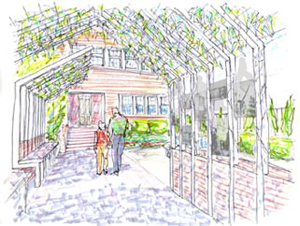 Many Fort Worth citizens fondly remember this building as the site of the much beloved Rangoon Racquet Club, an infamous watering hole that played host to Fort Worth's trendy Westside crowd and numerous visiting celebrities during the 1970's. The bar, with its popular beer garden in the back, has been mentioned in books and movies, and was known as the in-spot among in-spots during its reign as Fort Worth's most famous gathering spot. The Rangoon closed during the early 1980's, but its memory lives on the hearts and minds of long-time Fort Worthians
Find us at:
4936 Collinwood Ave.
Suite 200
Fort Worth, TX 76107
Our Causes
TLD Loves a Good Walk in the Park We at TexasLegalDocs.com all about enhancing the quality of life for Texans. To that end, one of our primary focuses will be on financially supporting Texas parks and public open spaces. From Memorial Park in Houston to Trinity Park in Fort Worth, from Lost Maples State Park in the Hill Country to the Monahans Sandhills in West Texas, from Big Bend to the Padre Island National Seashore and beyond, you can count on our support!
TLD Wants to Lend a Helping Hand We are serious in our desire to help our fellow Texans in need. It is indeed a privilege to offer our financial support to faith-based organizations around our State who minister to the spiritual, emotional and physical well-being of our fellow Texans.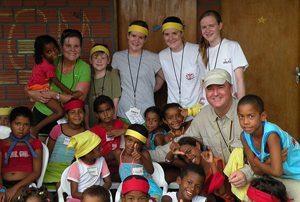 TLD Cares for Our Neighbors TexasLegaloDocs.com supports a wonderful outreach organization known as Volunteers For Christ, Inc. ("VFC"), a non-profit IRS approved 501(c)(3) Christian organization formed for the specific purpose of reaching out to the poor,destitute children of Brazil. Specifically, VFC provides educational, medical, housing, vocational and spiritual comfort and assistance to the villagers of tiny Abreu do Una, a remote fishing village on the coast of Brazil, as well as to the citizens of Recife, Brazil, a city of several million impoverished residents. At both locations, VFC focuses on improving the lives of the local children, mostly orphaned and plagued with disease, drugs and deplorable living conditions. We encourage you to visit VFC's website, vfcbrazil.blogspot.com, to gain a full
understanding and appreciation for its varied programs and initiatives. Thank you in advance for your prayerful consideration of this ministry.

Jeffrey A. Rattikin
Attorney at Law
Jeffrey A. Rattikin, an AV-rated attorney Board Certified in Residential Real Estate Law, serves as President and co-owner of GetLegal.com and TexasLegaldocs.com, both internet-based online providers of legal information, products and services to consumers and legal professionals across the country. He is also founder, owner and President of Alliant National Exchange Services, LP and Rattikin Exchange Services, Inc., both offering qualified intermediary services in connection with Sec. 1031 tax deferred exchanges to regional and national clients. Mr. Rattikin's law practice, Rattikin & Rattikin, LLP in Fort Worth, is a general civil practice with emphasis on commercial and residential real estate, corporate, probate, foreclosure and eviction law. Mr. Rattikin has been consistently named by his peers as the Outstanding Young Lawyer of Fort Worth and Tarrant County, a Top Real Estate Attorney in Fort Worth by Fort Worth, Texas Magazine, and a Texas Super Lawyer by Texas Monthly. He is a graduate of the University of Texas at Austin and Southern Methodist University School of Law. In addition, Mr. Rattikin serves as attorney, escrow officer and co-owner of Rattikin Title Company Fort Worth, a 75 year institution in the area. He remains active in numerous professional and civic associations, among them Streams and Valleys, Inc., Real Estate Council of Greater Fort Worth, Entrepreneur's Organization, Adera Foundation, Volunteers for Christ and Monticello Neighborhood Association. Mr. Rattikin is a frequent presenter and speaker at real estate and legal industry conferences, workshops and meetings. A father of four children, Jeff makes his home in Fort Worth, Texas.
Jack Rattikin, Jr.
Attorney at Law
Jack Rattikin, Jr., an AV-rated attorney practicing law since 1957, is board certified in Residential Real Estate Law by the State Board of Legal Specialization. In his illustrious career, he has served as President of the Texas Young Lawyers Association, Texas Land Title Association and American Land Title Association, along with leadership positions in dozens of other groups and professional organizations. Mr. Rattikin has been honored as the Outstanding Young Lawyer of Fort Worth and Tarrant County, Texas Title Man of the Year, Attorney of Excellence, and bestowed with lifetime achievement awards from national industry associations. Mr. Rattikin serves as Chairman of the Board for Rattikin Title Company, a Fort Worth based title company with over seven decades of experience specializing in residential and commercial title insurance services. His contributions to the national title insurance industry are legendary. Mr. Rattikin is a well-known authority in real estate law and title insurance, and his expertise is sought nationwide by clients and law colleagues alike.
Cathey Kluge
Senior Legal Assistant and Conveyancer
Cathey Kluge, one of the market's most experienced legal professionals, has specialized in the preparation of real estate transactional documents for over 35 years. Cathey's career includes positions as legal assistant, escrow officer and closer for multiple title company operations.
Cathy Keetch
Director of Marketing
Cathy Keetch began her career in the real estate industry over 20 years ago as a realtor. She transitioned into marketing representing Rattikin Title Company as VP of Business Development in their Fort Worth market. She currently serves RattikinLaw as Director of Marketing over all of their transactional law divisions.
Erin Dent
Legal Assistant
Erin Dent serves as legal assistant for the firm, with over a decade of experience in real estate documentation, business organizations, foreclosure, probate and title closing services. Erin also oversees client relations for the firm.
Shari Ellison
Legal Assistant
Shari Ellison has over 14 years' experience as a legal assistant preparing real estate transactional documents. Shari also assists the firm's Trust and Estate, Business and Banking Law, and Energy Law Divisions.
Sarah Simmons
Legal Assistant
Sarah Simmons serves as legal and escrow assistant for the firm, specializing in legal documentation and closing coordination of title insurance transactions. Sarah supports the document needs of 9 title closing operations across the area.
Tom Turet
Attorney at Law
Tom Turet is an AV Preeminent-rated attorney, board certified in Commercial Real Estate Law. Tom has practiced real estate, title, energy, corporate and mortgage lending law for over 38 years, with extensive experience as a fee office title attorney and advisor to banks, mortgage companies and other lending institutions. Named as one of the Top Rated Lawyers by The American Lawyer magazine, Tom has been a frequent speaker on banking and mortgage lending topics including Texas home equity lending, TRID and commercial lending practices. Tom also graduated from The University of Texas at Austin's School of Business with a B.B.A. in 1974, and with a Doctor of Jurisprudence from Southern Methodist School of Law in 1977, where he served on the Board of Editors of the Southwestern Law Review. He and his wife Kay live in Fort Worth where he has helped raise his four children and three step-children, all of which have obtained college degrees, with several holding advanced degrees in their field.
Bonnie Cochran
Senior Legal Assistant.
Bonnie Cochran has over 19 years' experience in real estate legal documentation and title insurance closings. Bonnie specializes in non-title closings, escrows, and general real estate and transactional law.
Jessica Fernandez
Legal Assistant
Jessica Fernandez serves as legal assistant for the firm, specializing in legal documentation and title/document review for 9 title closing offices across the area.
Jennifer Gardner
Senior Exchange Coordinator
Jennifer Gardner is a legal assistant with over a decade of experience as a legal professional in transactional law. Jennifer has specialized in real estate, business organizations, estate planning, probate and energy law. She is currently serving as the senior 1031 exchange coordinator for RattikinLaw.
Debra Whitaker
Paralegal
Debra Whitaker is a seasoned paralegal with over thirty years' experience in transactional law, focusing on commercial real estate and banking transactions, real estate development, commercial leasing, and corporate entity formations.
Sabra Howell
Legal Assistant
Sabra Howell serves as escrow officer and legal assistant for RattikinLaw. Sabra has over 16 years of experience handling the closing of commercial, residential and construction title insurance transactions, title abstracting, foreclosure, probate along with 1031 tax deferred exchanges.
Rachel T. Patman
Rachel T. Patman joined RattikinLaw in mid-2017 focusing primarily in the areas of oil and gas, and real estate transaction law. Prior to joining the firm, Ms. Patman worked as a landman, contract analyst and leasehold negotiator for multiple oil and gas conglomerates in both Texas and Oklahoma.
Jake L. Robinson
Jake L. Robinson joined RattikinLaw in 2017. He specializes in the areas of residential and commercial real estate, as well as construction law.